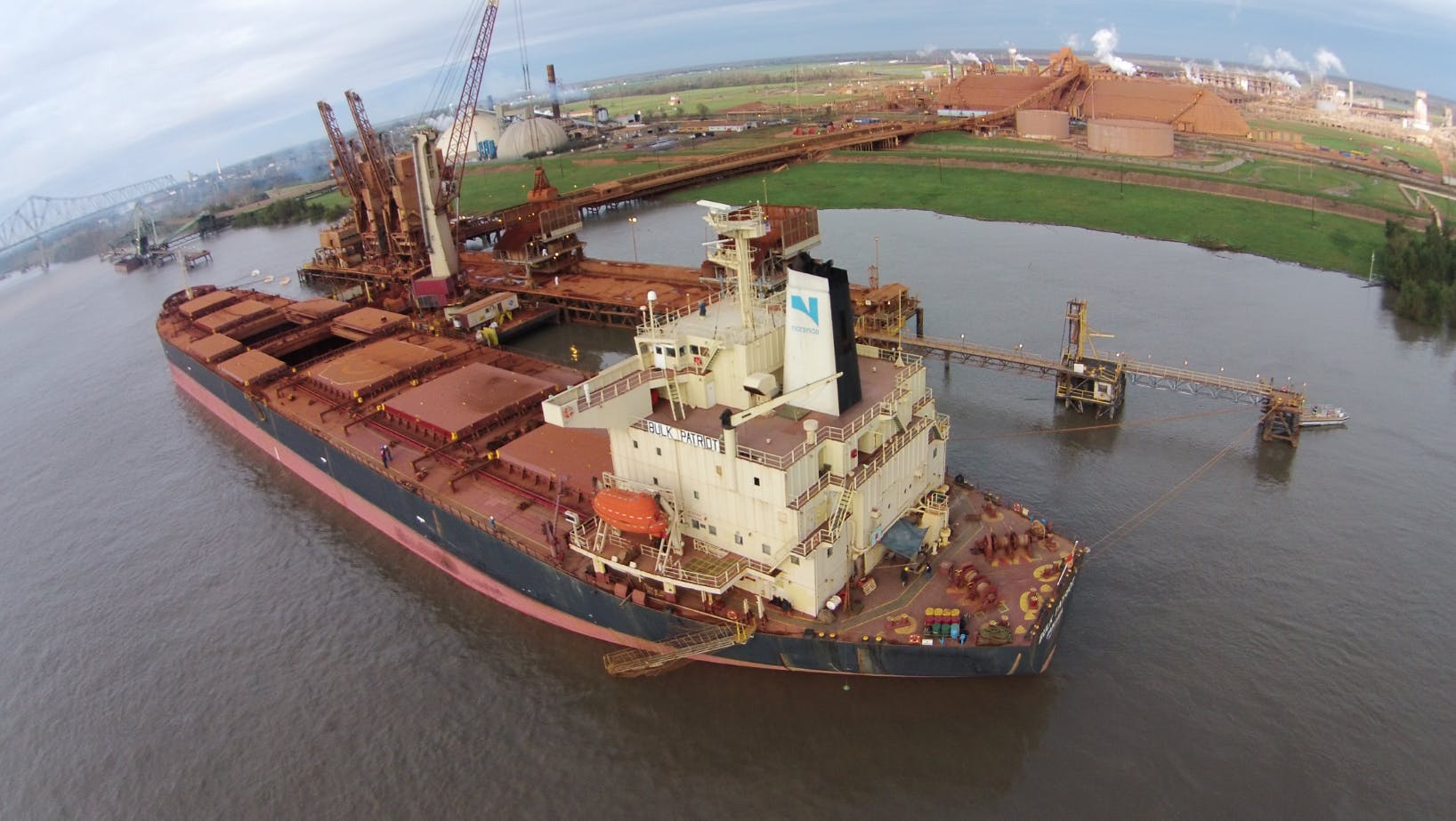 Concord Resources Becomes Majority Shareholder Of New Day Aluminum
Gramercy, LA – July 14, 2021
New Day Aluminum Holdings is pleased to announce that, Concord Resources Holdings Limited has acquired the majority ownership in New Day's principal holdings, which include its Noranda Alumina refinery and NICHE Chemical non-metallurgical alumina business in Gramercy, Louisiana, as well as its Noranda Bauxite mine operations in St. Ann, Jamaica owned in partnership with the Government of Jamaica. 
Concord, a minority partner in New Day since 2018, acquired the majority interest from other shareholders in the DADA Holdings Group.  New Day's headquarters will remain in Gramercy, Louisiana.
Concord is a global resources company founded in 2015 by its management and a group of experienced and largely American natural resources investors.  Concord runs one of the largest independent smelter grade alumina marketing operations in the industry and has built a business delivering over four million tons of non-ferrous metal commodity products per year while serving a worldwide customer base.  Concord's management is also previously experienced with bauxite mining and alumina refining operations in Jamaica.  
"We are very excited to have New Day Aluminum join the Concord family and see great value with New Day as a complementary evolution of Concord's global alumina business," stated Mark Hansen, Concord CEO.  John Habisreitinger will remain with New Day as President, reporting to CEO, Mark Hansen, who added,
"John's ongoing leadership and deep understanding of the industry will continue to serve New Day considerably as we further evolve and grow the business."  Hansen added, "we also thank the Government of Jamaica for its ongoing support, and we look forward to working closely again with them to strengthen and progress our partnership in the months and years ahead."
"New Day is grateful for the resources that DADA Holdings has dedicated to repositioning the business since they acquired it in 2016," cited John Habisreitinger, President of New Day, "and we are extremely excited about the industry experience, global reach, and potential that Concord brings to the business." 
About New Day
New Day's holdings include Noranda Alumina, located in Gramercy, Louisiana, which produces smelter grade alumina for the production of aluminum and chemical grade aluminas for non-metallurgical applications, as well as Noranda Bauxite, located in St. Ann, Jamaica, which mines and ships bauxite globally for metallurgical and non-metallurgical applications. New Day also owns and operates NICHE Chemical, which supplies chemical grade aluminas to the North American market.  New Day is principally owned by Concord Resources Limited.  
About Concord
Concord Resources is a global resources company founded in 2015 by its management and a group of experienced natural resources investors to build a business focused on supply chain and risk management of non-ferrous metals and associated raw materials. Concord is headquartered in London with representative offices in New York, Connecticut, and Hong Kong.
Contact:  Communications@NewDayAl.com